Welcome to Mans International Be Your Own Boss Program resource page. We appreciate your trust in us.
Paid members will receive our systematic and accompanying training, witness their growth with fellow members around the world, become a better version of themselves, and ultimately achieve financial freedom and time freedom.
If you haven't decided to become a paying member, don't worry. Every week, we will update the content, share wisdom and short stories with you, and hope you will be inspired. Please check our Home page or Blog page for weekly updates.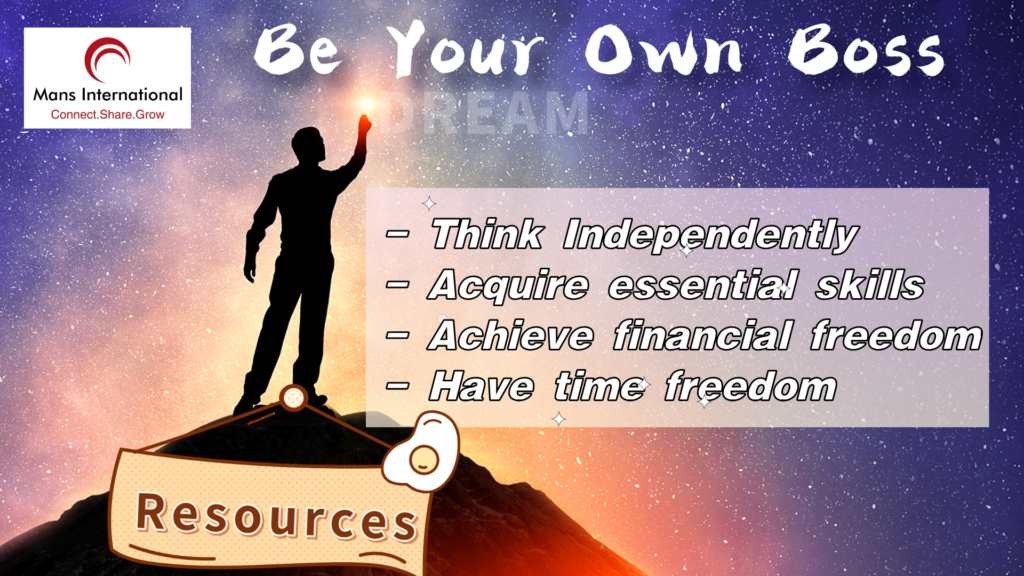 Sample Videos
Think Independently
Father's Day Video Series 2 – What was dad's intention?
What is the difference between ordinary entrepreneurs and top entrepreneurs?
How to deal with the uncertain environment
The No.1 reason why people can't focus
Life Wisdom
Father's Day Video Series 1 – Never give up!
Father's Day Video Series 3 – Did you understand your dad's efforts?
Father's Day Video Series 4 – Father / Daughter Dialogue
Is our destiny in our own hand?
Which book was hailed as a miracle in the publishing industry and sold over 5 million copies in the United States alone? What will you do in the last few months of your life?
Which book has published in 73 editions, more than 9 million copies sold and with more than 20 translations? How to find meaning in life through suffering in an environment of extreme pain? How to detach yourself from difficulties and refill yourself with love?
Tao Te Ching Chapter 9 – How big is your desire?
How big is your desire? What is the relationship between income and happiness?
After Tao Te Ching (道德经 dào dé jīnɡ) was translated into Latin in the late 18th century, it has been translated into many languages. It is the second most translated book in the world after the Bible. I would like to integrate the opinions of various experts and combine my own experience over the years to talk about Tao Te Jing. As the Chinese old saying says to throw bricks to attract jade; I hope to provide you with some wisdom to deal with the complex and uncertain future.
Tao Te Ching Chapter 8 – What can we learn from water?
What characteristics of water are worth learning? – Learn wisdom from Tao Te Ching to deal with uncertainty.
Subscribe to KellyOnBook channel to learn more wisdom from classic books.
About KellyOnBooks
KellyOnBooks aims to review classic books, share life experiences and feelings with you. Let us learn wisdom and grow together.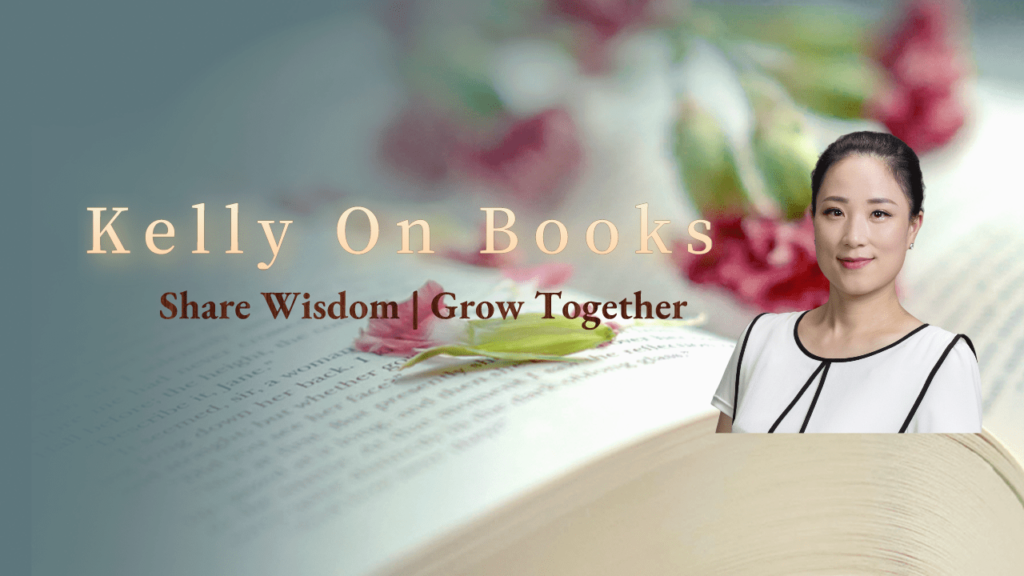 Technology and our life
Demystifying Metaverse – The Driving Force Behind Cutting-Edge tech
What concept you must understand in the post COVID-19 era?
SambaNova Systems – an AI chip unicorn
For more technology trends, please subscribe to KellyOnTech channel.
About KellyOnTech
KellyOnTech is a channel dedicated to explaining the global cutting-edge technology and scientific research projects of major universities in a simple and easy-to-understand language, introducing global technology companies, so as to help you better understand technology trends and plan your future life and career.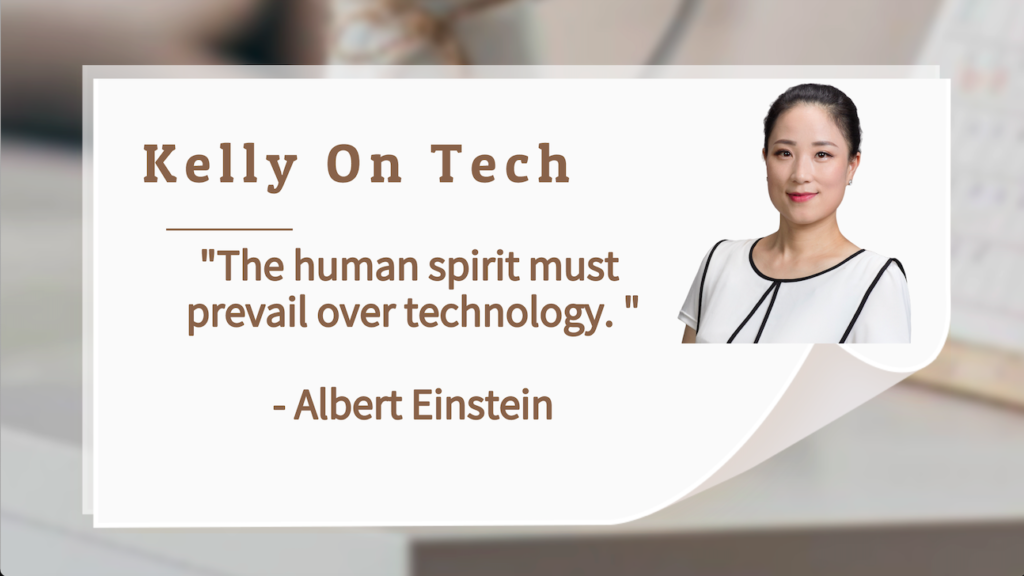 Sample Blog Articles
Do you have the courage to break the limit?
Have you fallen into the trap of the treadmill phenomenon?
KellyOnBooks Recommendation — "When All You Have Is Hope"
KellyOnBooks book recommendation — "Man's Search for Meaning"
What are the latest developments in mind uploading?
How artificial intelligence helps depression detection?
Why did Gartner rank the Internet of Behaviours (IoB) at the top of the nine technology trends in 2021?
© Mans International, 2021. No part of www.mansinternational.org may be reproduced in whole or in part in any manner without the permission of Mans International.
Back to Home Page
Welcome to Mans International Be Your Own Boss program
How to join Mans International Be Your Own Boss program?